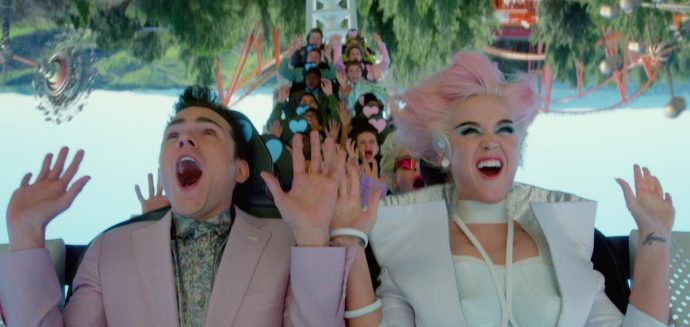 This is NOT fake news, we have a new music video from Katy Perry and it's GOOOOD!
The new music video for 'Chained To The Rhythm' keeps with Perry's bublegum-pop stylized look, and if you're a fan of that style, you will LOVE this video. Throughout the video you can see references to how Katy Perry feels about the current political climate in America, we're with you Katy!
The video takes place in a fun little theme park, Oblivia, where the fun is mixed with the chaotic realities of life. Can you sense the influences from Netflix's Black Mirror series?
Watch the video below and grab the track off iTunes or Amazon.