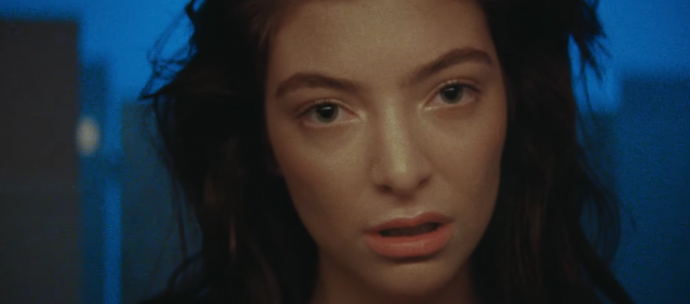 Lorde, everyone's favorite Kiwi returns to the music scene with a brand new single, titled 'Green Light'. Not only do we get the new track today, but we also get the music video too!
The track produced by Lorde, Jack Antonoff and Frank Dukes, "Green Light" starts the anticipation for the arrival of Melodrama, LORDE's next album and follow-up to her 2013 triple-platinum Pure Heroine, set to drop this summer.
The video takes us along for a journey throughout a city as Lorde rocks her heart out to 'Green Light,' all night long. It's fun, simple and man has Lorde grown up or what?! Did you catch Jack Antonoff jamming on the piano behind Lorde while she sings her life away in the bathroom.
i am so proud of this song. it's very different, and kinda unexpected. it's complex and funny and sad and joyous and it'll make you DANCE

— Lorde (@lorde) March 1, 2017
Watch the video and grab the track off iTunes, Amazon, or Spotify now!
Lorde 'Green Light' Album Art