Selena Gomez is at it again with 'Look At Her Now,' another new track in less than a week! Similar to 'Lose You To Love Me,' the new track is about being broken down by love, but then rising above it all and finding oneself.
'Look At Her Now' takes us back to Selena Gomez's dance floor anthems and bops. It's fun and what we were looking for from Selena's return to music. Listen to the bop and feel that beat which you know will dominate a dance floor near you soon if her team markets this album correctly.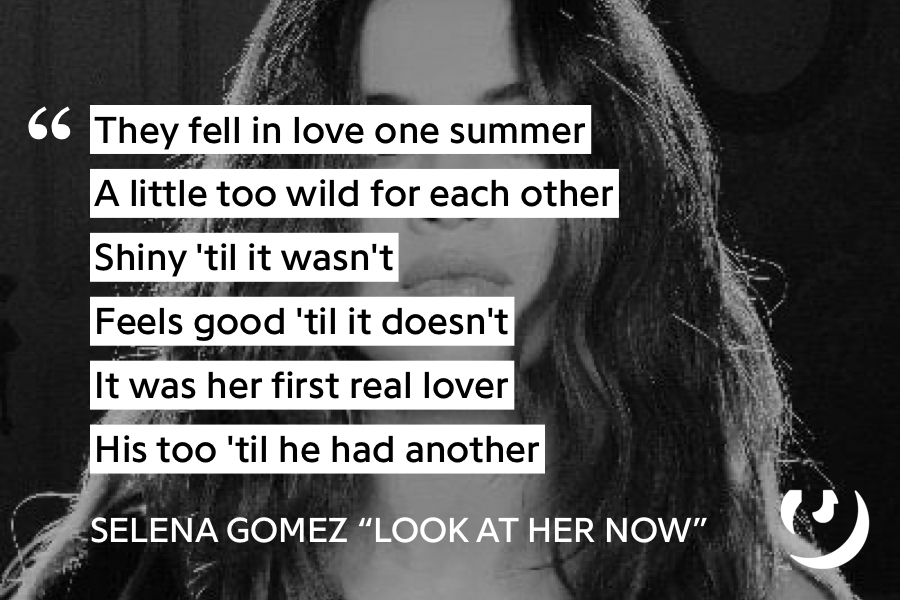 Recently Selena explained more on the tracks during her interview with Zach Sang on October 25. "My intentions are never evil. I always want to come from a place that's genuine," the 'Bad Liar' singer stated. "When I feel like some things haven't been said then I get to turn that into art. … The most important part was that the world got to hear it and, hopefully, relate to it and know that they're not alone because this feeling that everyone goes through in life is so real and you just get destroyed."
Take a listen/watch the track below and let us know what you think in the comments! OR just tweet directly at us on Twitter.