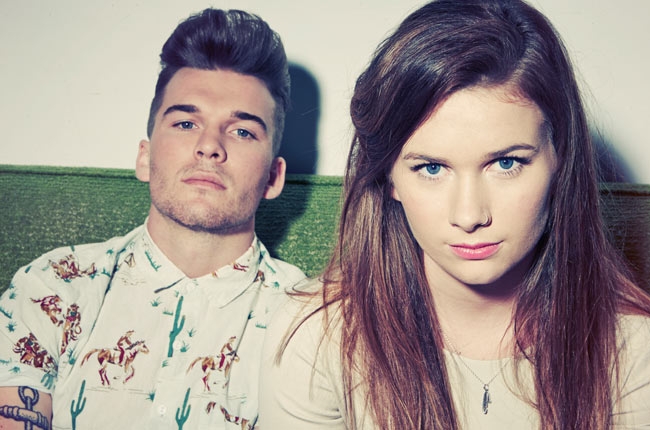 Check out the new duo to hit the scene and stir a buzz with their music, looks, and style, named Broods. I came across the duo a while back, but didn't get a chance to post about them, but my friends over at Billboard.com just dropped a story and I had to catch up and throw a post up.
Broods hail from New Zealand, you know the place Lorde sings about all the time, and again we get some new music from the Kiwi nation. Now a comparison of the duo to Lorde comes naturally as they have worked closely with Joel Little, who produced all of Lorde's debut album, 'Pure Heroine'. One of my favorite things about Lorde and the work Joel Little seems to pump out, is the minimal feel and sound of the tracks. So you take the pair's vocals as beautiful harmonies, then with some drums, harmonic piano chords and the occasional synth you get a balance that just works perfectly.
Think Lorde meets Banks, then throw in a little more synth and maybe a dash of The Civil Wars.
Regardless of your feelings towards Lorde and her music, give the duo a listen and enjoy. Their debut single 'Bridges' released last October set the stage for the rest of this EP and if anything, listen to that track. Seriously. (Oh and they are really good looking, always helps.)
The EP can be found below and it's a great 6 track sample of what to expect from the duo. We hopefully get an LP from them later this year. Grab Broods self-titled EP off iTunes here -> Smarturl.it/Broods
Tracklist:
'Never Gonna Change'
'Pretty Thing'
'Bridges'
'Sleep Baby Sleep'
'Taking You There'
'Coattails'
Grab Broods self-titled EP off iTunes here -> Smarturl.it/Broods
Be sure to check this duo out live at one of their upcoming promo shows;
Feb. 24 – Bardot – Hollywood, CA
Feb. 27 – Rickshaw Shop – San Francisco, CA
Mar. 2 – Brooklyn Bowl – Brooklyn, NY
Mar. 3 – Mercury Lounge – New York, NY
BROODS EP Artwork
[lightbox full="https://beats4la.com/wp-content/uploads/2014/01/BROODS-BROODS-EP-2014-1200×1200.png"]
[/lightbox]
Thoughts?