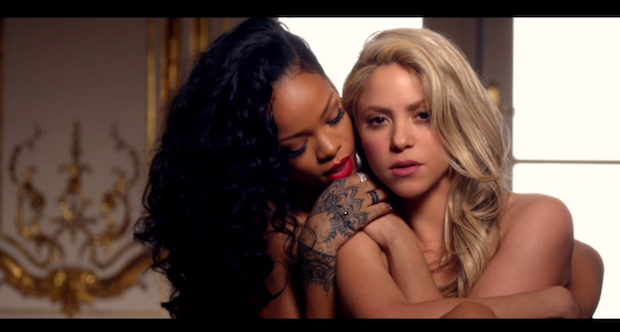 Watch the long-awaited new music video from Shakira, "Can't Remember To Forget You" and it's featuring Rihanna! The single premiered on January 13, 2014 and the video just premiered online and on E! (Jan. 30, 2014).
It's just what we wanted from Shakira and with the guest vocals from Rihanna, we are living! The video definitely has more rock tones and less dance than some other of Shakira's previous works and we are loving that about the track. If you are expecting something life changing, you're gonna be disappointed. It's just simple and a lot of Shakira reminding us of how amazing her body looks. The track serves as the lead single off Shakira's upcoming 10th studio album scheduled to be released on March 25, 2014 via RCA and Sony Latin Iberica.
Watch the video for "Can't Remember To Forget You" below and grab it off iTunes here -> Smarturl.it/ShakiraCRTFY
Thoughts?