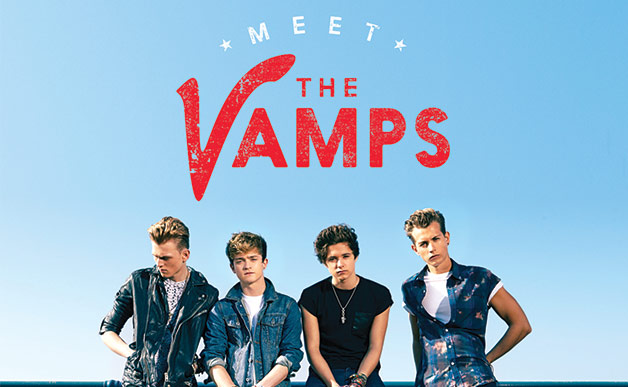 The boys of the British pop rock band The Vamps just delivered a new track featuring my girl Demi Lovato! The track titled "Somebody to You" continues the promotion of the boys debut studio album 'Meet The Vamps', released on April 14, 2014. The track is totally a song for anyone trying to get over a guy or girl… One of my favorite tracks from the boys is "Wild Heart" and has gained some traction on Spotify.
The track serves as the fourth official single taken from the album 'Meet The Vamps', the goups debut studio album.
The track premiered on Capital FM on Sunday May 18th on Max's show. Grab the track off iTunes here: http://po.st/VampsiT
Thoughts?