Take a listen to the new track that just dropped from Rihanna, Kanye West, and Paul McCartney, titled "FourFiveSeconds" and it's pretty much the best thing all weekend! I'm not sure I saw this collab coming, even after the Kanye & Paul collab a few weeks ago.
Its a soft little acoustic number that you will surley enjoy and it gets us ready for all the new Rihanna we expect for the coming year!
Listen below and grab the track off iTunes here: http://smarturl.it/FourFiveSeconds
"FourFiveSeconds" Single Premiere
"FourFiveSeconds" Single Artwork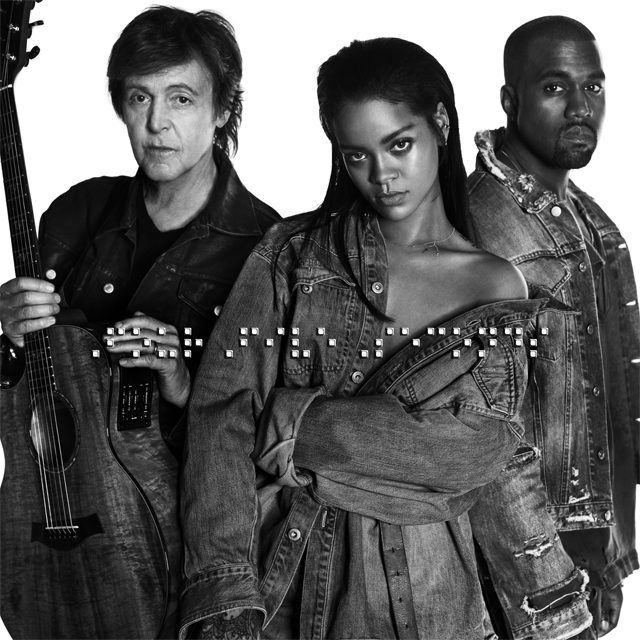 Thoughts?