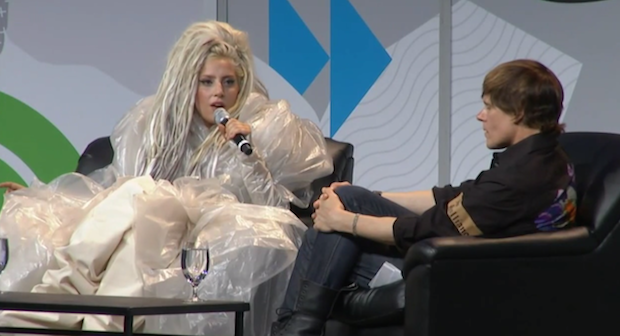 Lady Gaga just gave her keynote address/interview for SXSW and per usual, she is breaking the norms, being the youngest keynote speaker at SXSW ever and the first woman in 15 years. The interview done by John Norris of Fuse was complex and detailed. Lady Gaga elaborated on ARTPOP, her latest album, and the music industry as a whole. Her points on the industry as a whole, were great and truly some things the haters need to hear. Sponsorships and their funding of artists, in general and specifically with an indie events like SXSW. She gets her points across in typical Gaga fashion, with emotion and honesty.
The music industry is changing, changed, different now, period.
Overall the interview was great and as crazy as she can be, she always delivers one awesome interview.
Take the time to watch the interview and let us know your thoughts below. Just a FYI, I am a Little Monster, so this post is for Gaga and by a fan.
Thoughts?