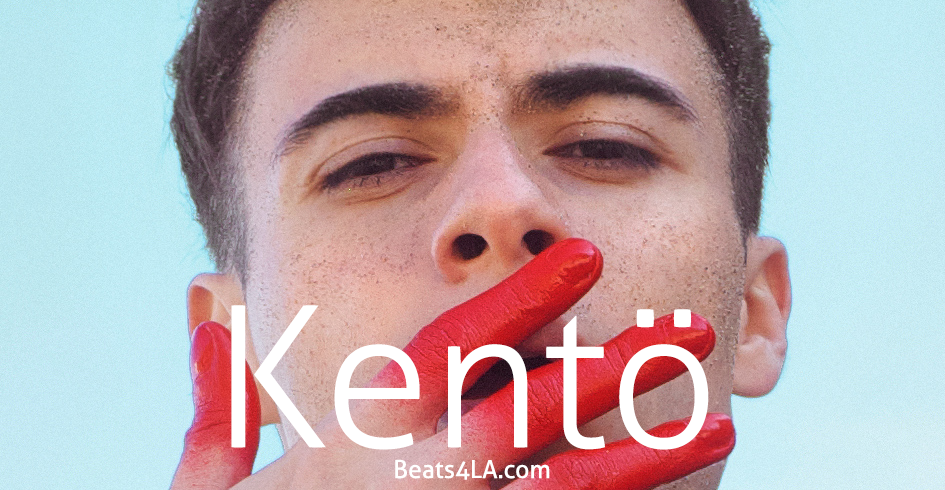 At the end of 2013, I had the chance to sit down with newcomer Kentö and get to know him a little bit more than the images and sounds circulating the web. If you don't know, Kentö, is the kid behind the break out single "Complicated," The track got some great coverage on the web and really seemed to resonate well with bloggers in the scene. It's personally one of my favorites at the moment.
I was originally introduced to Kentö's music from a friend (Oliver) who said "You need to check this guy out, he's sexy and his single is a track you will love." Oliver was right! I do dig the track and Kentö definitely brings the looks.
Our interview kinda went down like this…
I noticed as the first words came out of his mouth, Kentö has an Australian accent. Wait a minute. I thought this guy was from Japan or was it Brazil? Turns out, he went to school in Japan, but at an Aussie school, so he picked up the sexy accent that way. Oh and he knows more than 5 languages. So now that we know his looks can be matched by some brains and an accent, the music only needs to follow suit to be a real force to reckoned with.
Having released his debut EP Complicated last year, which was spearheaded by one of my person favs Frankmusik. Kentö is currently doing his music and projects through his self-created label, with a major distributor, but funding and the art come directly from him. I have serious respect for the indie artist and the risk they take with doing it all by themselves. (Macklemore & Ryan Lewis are among my Top 10 for similar reasons.) Knowing that Frankmusik had a role to play in this EP, I knew it was going to be great, which it is from start to finish.
My first real question for Kentö, What are his biggest musical influences? Now get ready for this response because it totally caught me off guard… Elvis. Yep, the king is a huge influence on Kentö and his music! According to him, "My mom was obsessed with Elvis and he's just an amazing performer, that's a solo artist. I want to be like that…" I totally love that the king has laid his mark on an artist like Kentö. The Police & Sting also influence Kentö as well as being some major idols for him. I could tell how big of an impact they had by the way Kentö lit up when talking about their talent, style, and music. You can really get a sense of their influence on Kentö and his music if you take a listen to his debut EP Complicated, over on iTunes here.
"My mom was obsessed with Elvis and he's just an amazing performer, that's a solo artist. I want to be like that…"
Now of course naturally we started discussing music that he likes and the 90's grunge was a period he immediately mentioned. It seemed to resonate and feel different for him compared to other periods of music.
I find it so interesting to hear musicians and artists take on other figures in the biz, like Lorde, who Kentö totally digs. His excitement for music itself is so apparent when connecting with him about it and maybe that's why our interview went on for far longer then my usual time frame for interviews.
One of the last questions I asked Kentö was what major artist would he want to go on tour with… Lorde, The Neighborhood, and Marina & The Diamonds. I would love to see one of those combos on tour and I can clearly see Kentö's affinity for the little bit obscure.
…What major artist would he want to go on tour with… Lorde, The Neighborhood, and Marina & The Diamonds.
I had to ask Kentö one of my favorite questions for artists living, or even visiting for that matter, Los Angeles. What was the craziest or most memorable night you have had in Los Angeles?! Kentö had a good one, a night out, after parties in Venice, people dressed as Flintstones' characters and just random madness. This didn't surprise me as LA has a habit of knowing how to party just right.
Overall, Kentö and I sat, discussed, and just generally rambled on about our favorite artists, music, fun times in LA, and the next steps he plans on taking for his career. Some of which are secret, but I CAN tell you a new video is coming for his next single, TBA, off his debut EP Complicated. Expect this video to feature more of Kentö and to be a more intimate video than the one for "Complicated" (watch below). Otherwise we will be posting more in the future on Kentö as he delivers more tunes.
"Complicated"
Music Video for the single "Complicated"
Photos of Kentö
Connect with Kentö:
https://www.facebook.com/kentoofficial
https://www.youtube.com/kentoofficial
Thoughts?
[Images via Kentö and Last.fm]