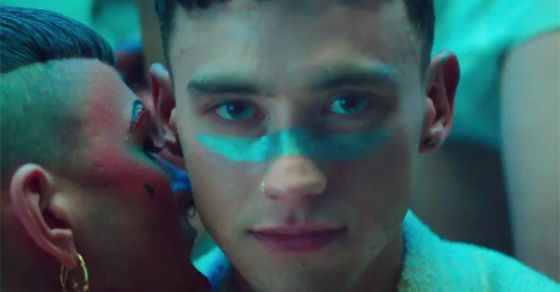 Watch the new music video for "Desire", a great track from the British band Years & Years. The track was previously released with their album 'Communion', but now it features our girl Tove Lo!
The video is simple and reminds us a lot like Kylie Minogue's "All the Lovers". Maybe it's just the fact its an orgy, which is pretty fitting for the title. Be sure to watch until the end for a little reveal… it's not Tove Lo in that outfit.
Side note: We would have loved to have seen the boys in concert when they were in LA last fall, HOWEVER, their label publicist had one of the first times ever that The Wiltern couldn't accommodate more press?! **cough** lies **cough**
Well anyway, enjoy the video for "Desire ft. Tove Lo", then watch a few more music videos from the Years & Years that are included below too.
Order their album Communion on iTunes here: http://po.st/YYAlbumBuy
"Desire ft. Tove Lo" Music Video
"Eyes Shut" Music Video
[separator type="thick"]
Shine
Take Shelter
King
Worship
Tracklist:
Fundation
Real
Shine
Take Shelter
Worship
Eyes Shut
Ties
King
Desire
Cold
Without
Border
Memo
Deluxe Edition
1977
Ready For You (Acoustic)
I Want to Love
King (Acoustic)
Thoughts?