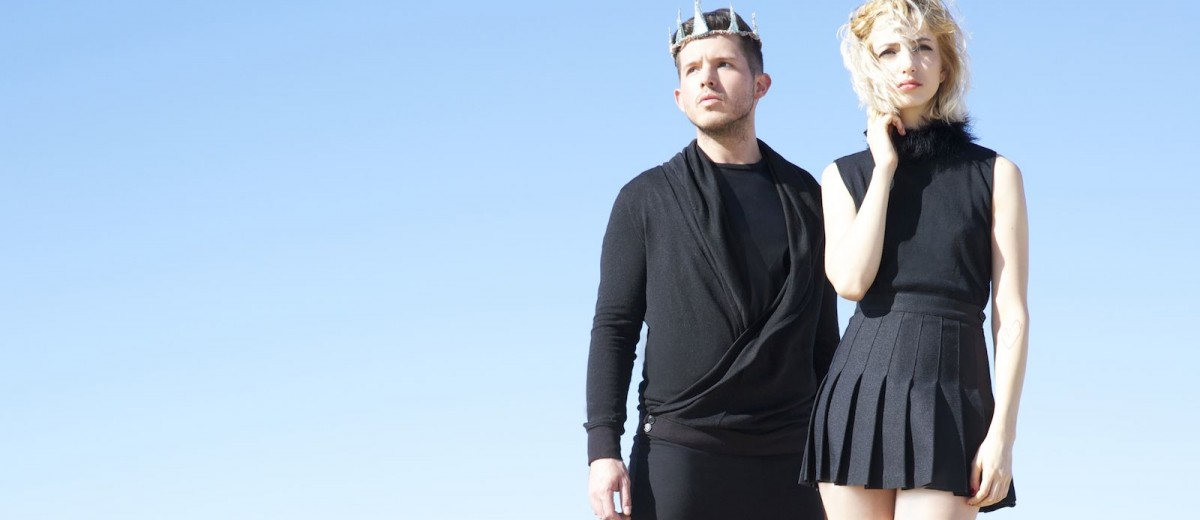 Today on Billboard, a premiere occurred that you should take note of, the premiere was of Wrathschild's debut single "Fall Into Love". Wrathschild is a sexy and intriguing duo made up of Simon Curtis and Wolfy (Ro Danishei), both solo artists that have now joined forces to bring love & 80s filled pop ( slayage) to this all too generic music scene at the moment. The track will be available for purchase via digital retailers March 31, 2014.
I have been a fan of Simon's work for some time, like his latest album "R∆", which was released in 2011 as an indie artist. Now I'm stoked to see him expanding his realm into something with some serious potential. The combo of him and Wolfy creates something I am diging. The sound works and if this is just the beginning for the two, you have to be excited to see what else they will drop on us. Here's to hoping the duo markets themselves well and if they stay the indie course, they throw some seriously awesome visuals/media out there to hook the kids and pull a Macklemore.
All that being said, give the duo some love. Looks like the internet today is all about the track, even Time.com gave them a little shout out.
Listen to it. Love it. Share it. #yourewelcome Grab it on iTunes here -> http://smarturl.it/Wrathschild
iTunes: http://smarturl.it/Wrathschild
Thoughts?