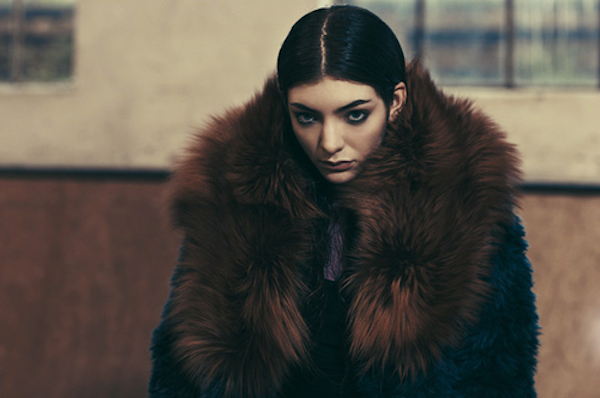 Check out what the "Royals" singer, Lorde, has just layed on the world, a new single titled "Yellow Flicker Beat"! Lorde is working on the awaited follow-up to her acclaimed debut album "Pure Heroine", set to drop later this year.
Now the track "Yellow Flicker Beat" is confirmed as the main theme song for the upcoming "The Hunger Games: MockingJay – Part 1", and she'll also curate the album for the film
The single was written by Lorde & Joel Little, and produced by Oscar-winning Paul Epworth.
Lorde said this regarding the film:
Curating the soundtrack for such a hotly-anticipated film was a challenge, but I jumped at the chance. The cast and story are an inspiration for all musicians participating and, as someone with cinematic leanings, being privy to a different creative process has been a unique experience. I think the soundtrack is definitely going to surprise people.
Listen to the track below & be sure to grab it off iTunes here: http://smarturl.it/YellowFlickerBeat
Thoughts?
[Image via Sidewalk Hustle]