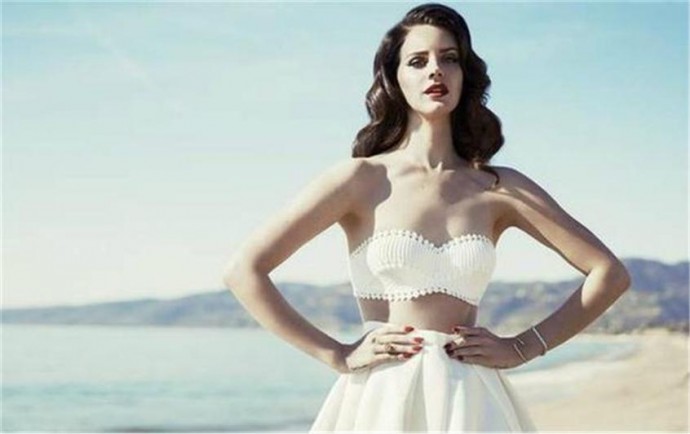 Today is a good day because Lana Del Rey dropped a new single, "Honeymoon", the first and title track from her upcoming 4th studio album. Now maybe Lana didn't get the recent memo of International release day of Friday, but I'm totally fine with her Tuesday drop, tbh.
If you know me, you KNOW I love Lana Del Rey and all of her dark and depressing but extremely beautiful music. This track starts off giving you feels and notes of a song we would expect from Lana, then as the song progresses we discover deeper and different vibes that just develop so beautifully. The song goes along like falling in love, starting out one way, but slowly growing, changing and developing, to end up… I mean the song is literally lyrics of a love story, which Lana Del Rey loves to tell us in so many different ways.
Listen to the new track Lana posted to YouTube this afternoon and enjoy every single bit of this beautiful ballad. Regarding the album: "During her last show in the Sleep Country Amphitheater in Ridgefield on May 22nd, Lana confirmed that new album will be released in September."
Thank me later. xo
Thoughts?