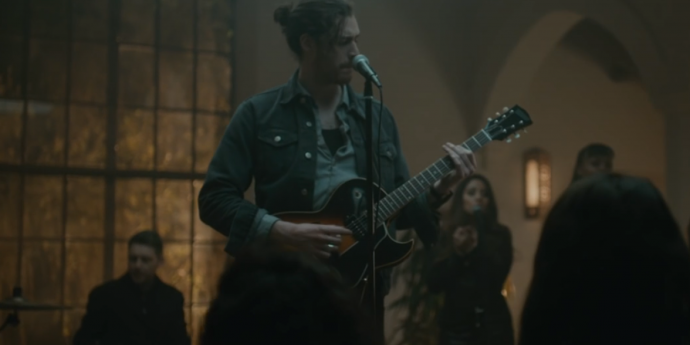 Irish musician Hozier keeps the new videos and promo coming for his acclaimed debut studio album 'Hozier', released to digital on September 19, 2014.
You will remember Hozier for his track "Take Me To Church" with the thrilling music video of a couple dealing with homophobia.
This new video comes after his last release in Irleand of the single "From Eden" and keeps with the vibe & feel of the album to date.
Hozier's music is a beautiful combination of blues rock melodies that charm your ear and are accompanied by lyrics filled with emotinal & twisted love stories. If you're in a mood, this music is what you want to hear.
Watch the music video for "Work Song" & "Take Me To Church" (if you missed it) below. Download "Work Song" as part of Hozier's debut album 'Hozier' on iTunes here: http://po.st/HozieriT3
Work Song
Take Me To Church
Thoughts?