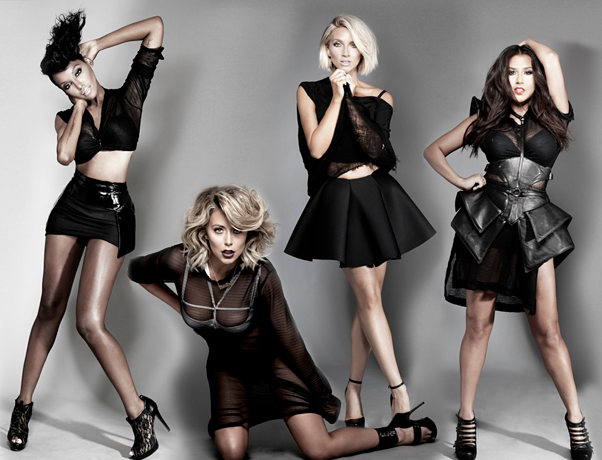 Look what we just came across! The 4 of the 5 girls of former girl group Danity Kane are giving us a comeback! Dawn Richard, Aubrey O'Day, Shannon Bex, and Aundrea Fimbres delivered the new single "Bye Baby" today and fans of the group are rejoicing. The song is definitely different from the girls previous sound, but we are excited to see what direction Danity Kane takes their music this go around.
The girls also debuted another new song titled "All in a Day's Work" at their comeback show at L.A.'s House of Blues last month.
Listen below and enjoy!
Thoughts?