Take a listen to, "Love Runs Out", the new single from the band OneRepublic. The track is the latest track to promote the group's third studio album 'Native'. Now the track is not included on the album, but rather needed more work according to the lead vocalist & songwriter Ryan Tedder. Looks like they worked out the kinks and have officially released the track.
Listen to the new track from the boys of OneRepublic and enjoy!
Buy OneRepublic's album 'Native' out now: http://smarturl.it/Native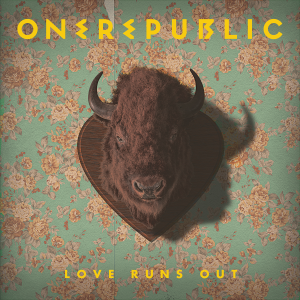 Thoughts?