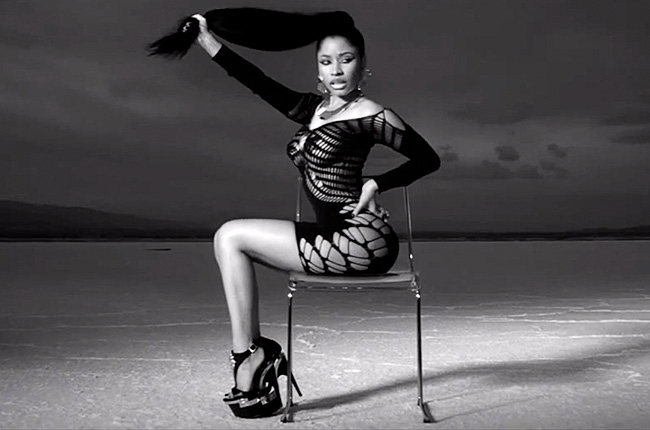 Watch out! Nicki Minaj has just showed up on the music scene again, after very little noise this last year. Minaj arrives with all the attitude we expect in a sexy black and white video for her new track "Lookin' Ass Ni–a". The track is rumored to be on her upcoming album, 'The Pink Print', due out later this year.
Not the Boost Mobile lyric. bahahaha.
Watch below and get into it. We don't love all the antics of Nicki in the biz, but she does bring the heat.
Thoughts?
[Image via]