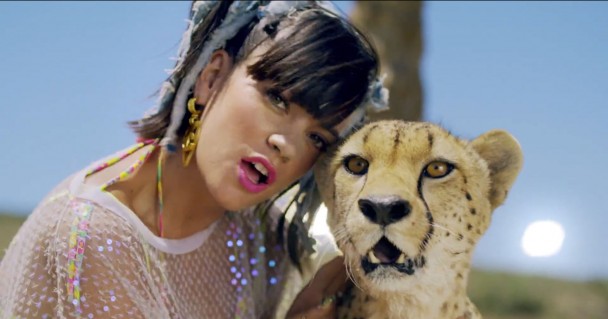 Check out Lily Allen's music video for "Air Balloon", her latest single off her upcoming comeback album, still untitled. The track was produced by Shellback and was premiered on BBC Radio 1 on Monday January 13.
The video premiered on VEVO on February 7, 2014. The video is simple and we aren't sure if it's supposed to at all be a parody vid like her previous single's "Hard Out Here" video. Either way, we love Lily and the track is fun and airy pop.
Watch the music video below and pre-order Air Balloon on iTunes: Smarturl.it/airballoon
Thoughts?