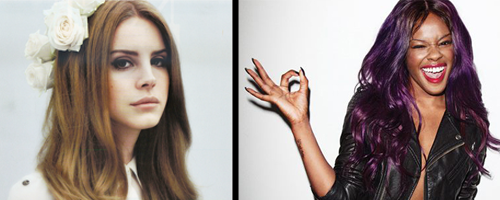 Lana Del Rey (we are kinda obsessed with her) and Azealia Banks have teamed up to give us a new little piece of work, "Blue Jeans" Remix. Its hot, its a remix of a fav. song… I mean what else could we ask for right now? (New musak from Lana of course, duh.)
The track is hard, powerful, and slams ya right in the face with a beat. It takes "Blue Jeans" and turns it into a club kid workout jam. We are in denial of how much we love the original, and now it may be time to admit we have a problem.
Take a listen of this remix, let us know your thoughts… Better or Worse than the original???
Lana Del Rey ft. Azealia Banks "Blue Jeans" Remix