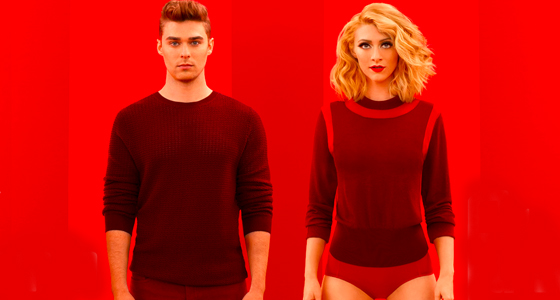 Check out the latest music video from the American Pop-duo Karmin, with "I Want It All". The track serves the second official single off their upcoming debut studio album 'Pulses', set to drop this spring… which seems to be ever delayed by Epic Records. The video is fun, disco fueled, like the track and works great for the duo.
Today however we did get a sign that this album is almost within our reach, the duo released the tracklist for 'Pulses', you know the debut album we need in our lives!
So watch their new video for "I Want It All" and the tracklist below. Are you excited for their upcoming album?!
Buy Karmin's music on iTunes here -> Smarturl.it/KarminiTunes
Karmin, Pulses
Geronimo Intro
Pulses
Acapella
I Want It All
Night Like This
Neon Love
Drifter
Tidal Wave
Gasoline
Puppet
Hate To Love You
Try Me On
What's In It For Me
Thoughts?