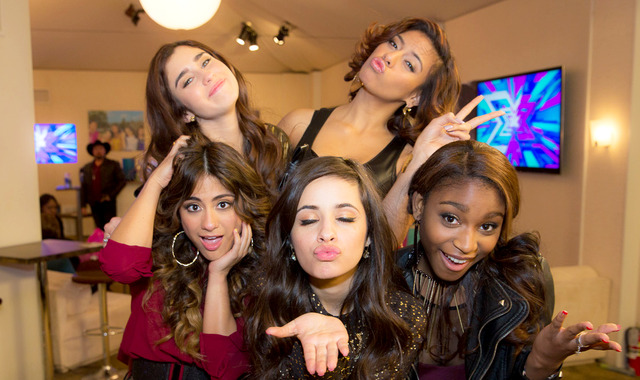 Check out the girls of Fifth Harmony in their new video of "Who Are You" and it's a live/acoustic performance!
If you don't know who these girls are yet… You need to read this blog more often. (Fifth Harmony articles)
One of the awesome things about the girls is their ability to sing in Spanish as well as English! They released several versions of their EP including two Spanish versions. The acoustic English version dropped digitally on November 18 and it's worth a purchase.
Grab the girls new EP Better Together on iTunes here now -> Smarturl.it/bettertogether

Better Together Acoustic EP Tracklisting
"Don't Wanna Dance Alone"
"Miss Movin' On"
"Better Together"
"Who You Are"
"Leave My Heart Out of This
Connect with the ladies of Fifth Harmony:
Fifth Harmony: http://www.fifthharmonyofficial.com
Twitter: http://www.twitter.com/fifthharmony
Facebook: http://www.facebook.com/fiftharmony
Instagram: http://www.instagram.com/fifthharmony
For more info on the Spanish version of Fifth Harmony's EP entitled Juntos, head to the next page.