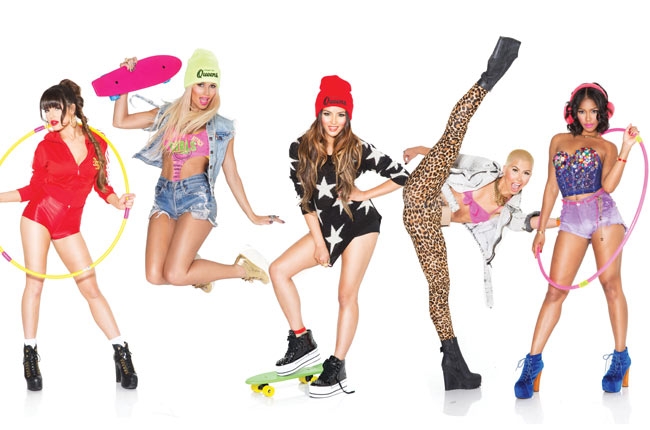 Take a listen to the new track from G.R.L., "Ugly Heart", the Dr. Luke produced track is set to be the lead single off their highly-anticipated debut studio album, still without a title, set to drop later this year. The girl group is like PCD 2.0 and is made up of Lauren Bennett, Paula Van Oppen, Natasha Slayton, Simone Battle and Emmalyn Estrada. We know Natasha from some of her other work back here in LA, she was part of a cool project for night club shows, watch here.
The track is following the trend of late, mixing some country and folk with pop-dance vibes. It's a solid track from the girls and worth a listen.
Listen below and support the girls by grabbing their music off iTunes here.
Thoughts?