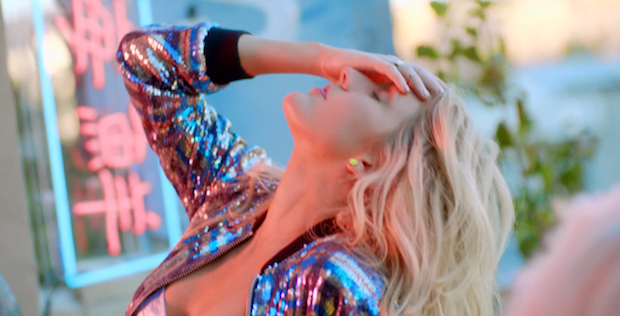 Check out the new video from Ellie Goulding for her latest single "Goodness Gracious"!
The track serves as the latest single off Halcyon Days, which is the re-release of Halcyon, her sophomore album. In regards to the video, it's perfect for the song and Ellie. It reminds us of "Blow" from Beyoncé and that is totally ok!
The video for "Goodness Gracious" is fun, it's neon, it's totally Southern Californian, and we're obsessed! It is the best video to date from Ellie and we think you will agree. To be honest we think it is the most genuine happiness we have seen from Ellie, you just can tell that it's real happiness somewhere in there and we love it!
Watch the video below for "Goodness Gracious" and buy the single and the rest of Halcyon Days off iTunes here -> Standard: http://ell.li/HDstndrd Deluxe: http://ell.li/HDdlx
Thoughts?