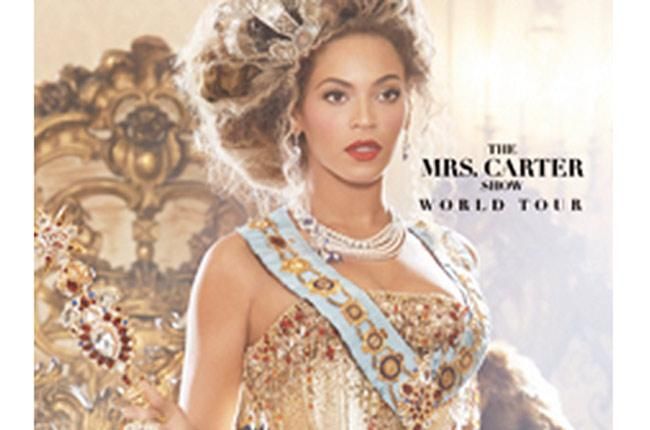 As reported by Billboard earlier today, Beyoncé's world tour details were accidentally revealed by Live Nation with an image on her info page on the Live Nation site. It looks to be titled the Mrs. Carter Show, referring to her marriage to hubby Jay-Z.
No other details have been revealed or released officially by Livenation or Beyoncé, other than the announcement from Beyoncé to pay attention to her performance at the Super Bowl for she will have an announcement afterwards.
A Live Nation rep did not immediately return a request for comment from Billboard. The potential tour would likely come alongside a new album: according to GQ, Beyoncé has been working on her follow-up to "4" with The-Dream, Pharrell Williams, Justin Timberlake and Timbaland, with 50 songs already recorded. "4" bowed atop the Billboard 200 with sales of 310,000 in 2011, marking Beyoncé's fourth No. 1 solo album.
Thoughts?
Source: Billboard