Ed Sheeran 'x' | "Thinking Out Loud" Single Premiere.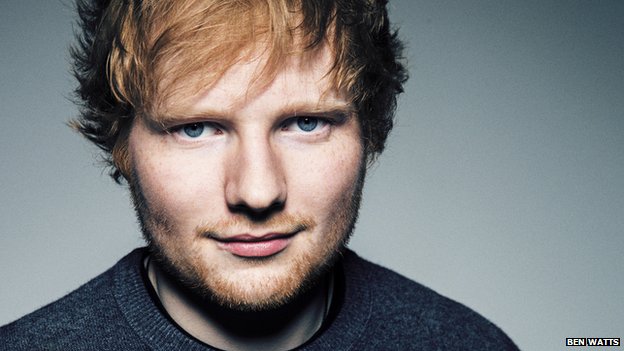 "
x
" (multiply) is the highly-anticipated second studio album from
Ed Sheeran
. It's set to drop to digital retailers June 23, 2014.
We have already had a taste of this new album with the singles "Sing", "Don't", "One", "Afire Love" and "Bloodstream". We have included these additional promo tracks below for you also! #yourewelcome. Take a listen to all the new music from Ed Sheeran below and let us know what you think. Do you dig his new sound?!
"Thinking Out Loud" was released on iTunes as another countdown single, grab it here: http://smarturl.it/x-itunesdlx
Thinking Out Loud
One
Bloodstream
Afire Love
Don't
Tracklist:
One | Ed Sheeran
I'm a Mess | Ed Sheeran
Sing | Ed Sheeran, Pharrell Williams
Don't | Ed Sheeran, Benjamin Levin
Nina | Ed Sheeran, Johnny McDaid
Photograph | Ed Sheeran, Johnny McDaid
Bloodstream | Ed Sheeran
Tenerife Sea | Ed Sheeran
Runaway | Ed Sheeran
The Man | Ed Sheeran
Thinking Out Loud | Ed Sheeran
Afire Love | Ed Sheeran
Deluxe Edition
Take It Back | Ed Sheeran
Shirtsleeves | Ed Sheeran
Even My Dad Does Sometimes | Ed Sheeran, Amy Wadge
I See Fire | Ed Sheeran